Top 5 Best Chess Clubs in Atlanta, GA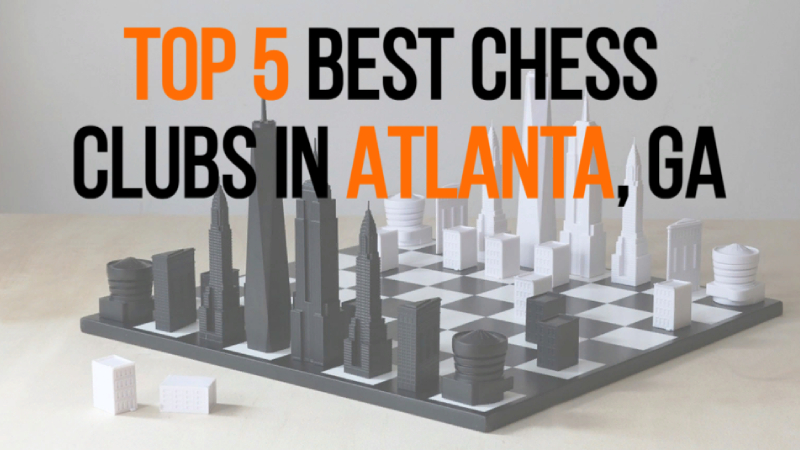 Below we share contacts of TOP-5 popular chess clubs located in Atlanta, USA:
Metro Atlanta Chess Partners Inc
This organization is involved in promoting chess in the area. It provides information about classes and various chess-related events for children & adults of all ages and skill levels.
Address: 1351 Lockwood Dr SW, Atlanta, GA 30311
Phone: +14046002062
Website: www.macpchess.org
North Georgia Chess Center
The chess club is located to the North of Atlanta. It holds regular classes and lessons for players of all levels.
Address: 410 Peachtree Pkwy Suite 4245, Cumming, GA 30041
Phone: +17708449204
Website: georgiachess.club
Chess and Community Conference Center
The chess center is located in Double Tree Place. It offers teaching classes, camps, and a broad range of programs for young chess players.
Address: 465 Huntington Road #150, Athens, GA 30606
Phone: +17065403299
Website: www.chessandcommunity.org
Chess Zone
The club is located on the terrace at Willow Springs Shopping Center in Atlanta. It organizes rated tournaments and has summer holiday camps.
Address: Willow Springs Shopping Center, 2500 Old Alabama Rd Suite 11, Roswell, GA 30076
Phone: +17705755803
Website: www.chess.zone
Think Chess
The chess club is located in Atlanta. It conducts regular classes, tournaments, and a number of various events for chess lovers.
Address: 1675 Peachtree Pkwy #180, Cumming, GA 30041
Website: mythinkchess.com
We've collected just a few examples of the many chess-related organizations available in Atlanta. There are also other clubs that may better suit your level and location.