Top 5 Best Chess Clubs in Henderson, NV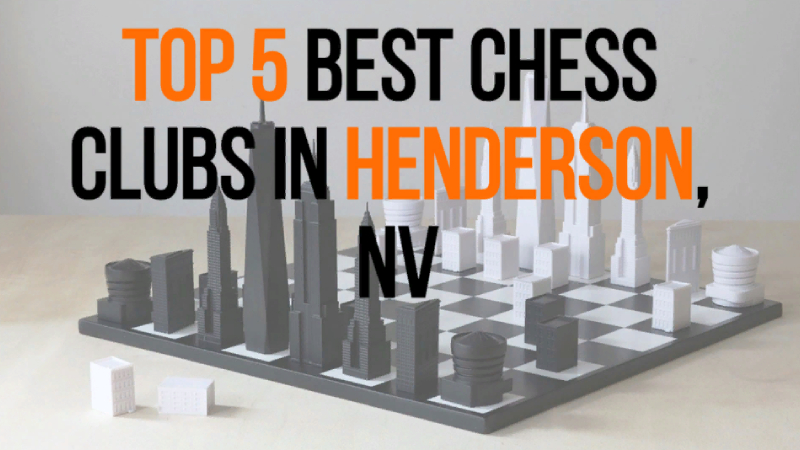 Unfortunately, there aren't many active chess clubs in Henderson, Nevada, USA. However, there are plenty of options in the vicinity:
Starwizard Chess
A well-known chess school just a short drive from Henderson. It offers chess classes, camps, and tournaments for children and adults.
Phone: +17252867005
Website: www.starwizardchess.com
Address: Windmill Plaza, Las Vegas, NV 89123
Casual Chess Club
Located about 16 miles West of Henderson, this club is open to all ages and skill levels and meets regularly for chess games and tournaments.
Email: [email protected]
Website: casualchessclub.com
Address: 7750 S Jones Blvd, Las Vegas, NV 89139
West Coast Chess Club
This club is located in Las Vegas but serves the entire Las Vegas Valley, including Henderson. They offer tournaments, lessons, and a variety of chess-related events.
Phone: +17028598519
Website: westcoastchess.club
Address: 912 Gerson Ave, Las Vegas, NV 89106
Las Vegas Chess Center
This club is also located in Las Vegas, but is easily accessible from Henderson. They offer classes, tournaments, and other events for players of all ages and skill levels.
Phone: +17022839512
Website: www.facebook.com/lasvegaschess
Address: 2560 Montessouri St Suite 206 Las Vegas, NV 89117
Chess Club of Southern Nevada
This club is located in Las Vegas, but has many members from Henderson and the surrounding areas. They offer regular tournaments, classes, and events for chess enthusiasts.
Phone: 702-213-6226
Website: snvchess.com
Address: 4955 S Durango Dr, Las Vegas, NV 89113, USA
Make sure to contact these organizations for additional information. Don't hesitate to search for alternative options in the area to suit your needs.