Top 5 Best Chess Clubs in Modesto, CA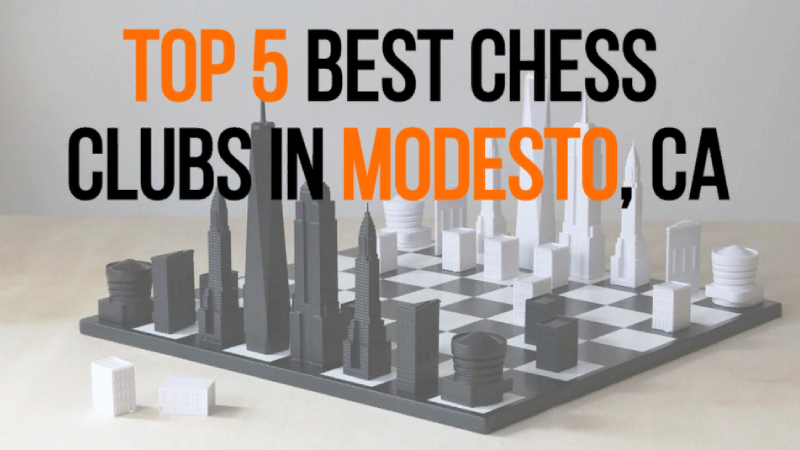 Discover some top chess clubs in Modesto, USA:
Modesto CA Chess Club
An enthusiast-run chess community for the residents of the Modesto area. They organize meetings in local parks, at the library, and other locations.
Website: www.facebook.com/groups/1329356094481659/
Address: 4400 Highlights Way, Modesto, CA 95356
Saven Chess Club
A chess organization that promotes the game of chess in Modesto, California. The club holds regular meetings, organizes tournaments, and other events for like-minded individuals of all skill levels.
Website: zaubee.com/biz/saven-chess-club-ozlqr59y
Address: 500, Modesto, CA 95355
Modesto High Official Chess Club
A student-run chess club located at Modesto High School. It holds regular meetings on Mondays and Fridays, organizes casual and competitive sessions, and provides educational materials.
Phone: +12095741776
Website: www.facebook.com/groups/185125051560538
Address: 18 H St, Modesto, CA 95351
Modesto Virtual Academy Chess Club
This chess organization aims to help members improve their cognitive ability and personal well-being with the help of casual chess games. They organize regular classes, tournaments, and other events at the Pearson Education Center.
Phone: 209-574-8192
Website: mvachess.com
Address: 500 Locust St. Modesto, CA 95351
Kids Chess Camp at MJC
This chess community is located at Modesto Junior College. It offers classes from Monday to Friday, organizes casual matches and competitive tournaments.
Phone: 209-575-6063
Website: modesto.findandgoseek.net/listing/kids-chess-camp–modesto-junior-college–2/camps
Address: 1219 N Carpenter Rd, Modesto, CA 95351
This assortment mentions only a few of the many chess clubs available in Modesto and the surrounding area. Depending on your experience and goals, there may be other clubs in the vicinity that would be a better fit for you.