Top 5 Best Chess Clubs in Sparks, NV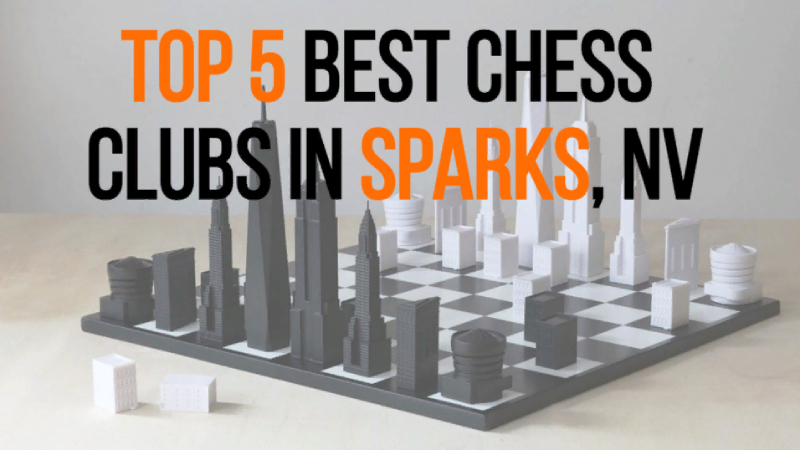 Although Sparks, Nevada has an active chess community, the majority of prominent chess clubs are located in nearby areas. With that in mind, here are the top 5 chess clubs near Sparks, NV:
SSHS Chess Club
This club is available to Spanish Springs High School students. Its members meet on a weekly basic to practice with the help of an experienced advisor, play casually, and compete in tournaments.
Email: [email protected]
Address: 1065 Eagle Canyon Dr. Sparks, NV 89441
Chess Club at Beasley Elementary School
This scholastic club is perfect for younger kids who exhibit interest in chess, board games, or strategy in general. Whether they are already familiar with the basics, or are yet to learn them, this is a great opportunity for personal growth.
Phone: 775-626-5250
Website: www.washoeschools.net/site/Default.aspx
Address: 2100 Canyon Parkway, Sparks, NV 89436
Reno Chess Club
One of the oldest and most popular chess clubs in the region, located only a short drive away from Sparks. They meet every week to play both classic and speed chess, participate in high-level competitions, and other important events.
Phone: +17758273867
Website: sites.google.com/site/renochessclub
Address: 125 West Plumb Lane, Reno, NV 89509
University of Nevada Reno Chess Club
The UNR Chess Club meets on campus and welcomes members and friends of the student community. Their activities include casual and competitive play, practice sessions, and master classes.
Email: [email protected]
Website: www.chess.com/club/university-of-nevada-reno-chess-club
Address: 1664 N Virginia St, Reno, NV 89557
Carson City Chess Club
Although not located in Sparks, the Carson City Chess Club is only a short drive away and offers a friendly and welcoming environment for chess players of all ages and skill levels. Join their meetings at Hope Crossing Community Church to play casually, and have fun.
Phone: 775-291-1282
Website: carsoncitychessclub.weebly.com
Address: 1505 Railroad Dr, Carson City, NV 89701
This concludes the overview of the top chess clubs in Sparks, NV, and the surrounding area. Please note that there are other options available nearby, so don't hesitate to look for alternatives, if the list above doesn't meet your requirements.