The 1/4 finals of Aimchess Rapid starts
Today at 19.00 (Moscow time) the quarterfinals of the Aimchess Rapid online knockout will take place.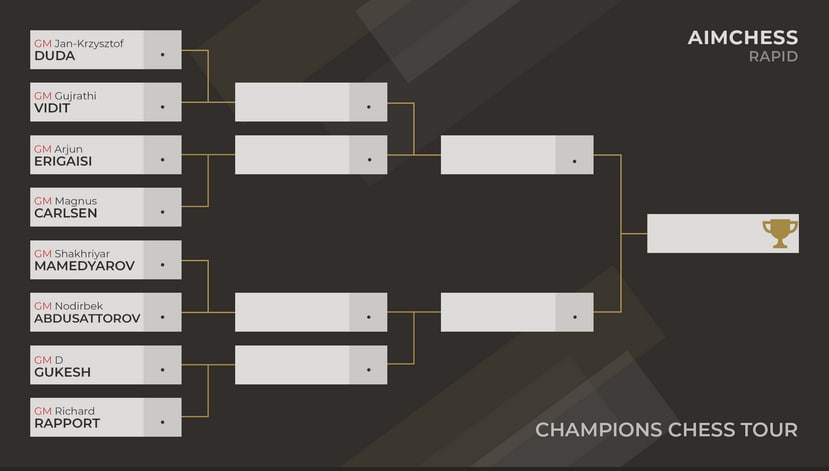 Pairs: Duda – Vidit, Gukesh – Rapport, Mamedyarov – Abdusattorov, Erigaisi – Carlsen
The prize pool is $150,000.
Gaming platform: chess24.com
Time control: 15 minutes with an increment of 10 seconds for each move, starting from the first.