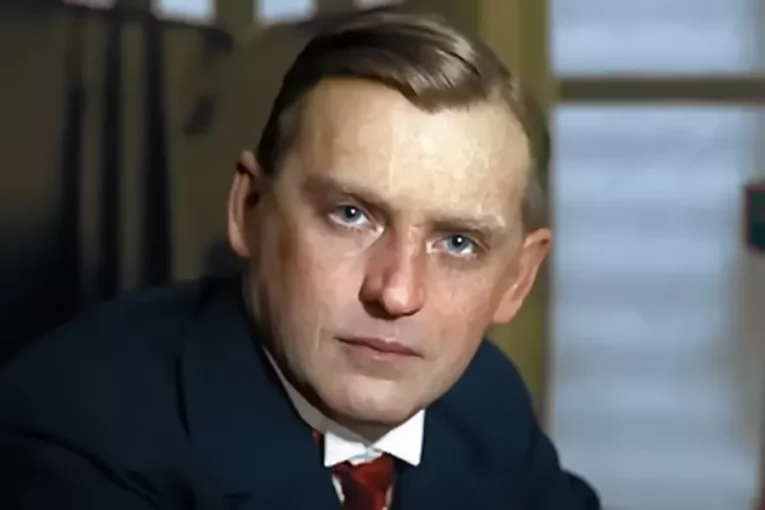 Alexander Alekhine – Biography
Alexander Alekhine was a Russian chess player, the first champion of the Russian Soviet Republic, and the fourth official World Chess Champion.
He was born in Moscow, in a prosperous family, on 10/19/1892. Alekhine's father, Alexander Ivanovich, was a well-respected citizen and a member of the Fourth State Duma.
Alekhine first became acquainted with chess at 7 years old and took a deep interest in it. "I have been playing chess since I was 7, but I got serious about it at 12," Alexander recalled.
Thanks to his father, Alekhine attended a prestigious private school from 1902 to 1910. His classmates and peers considered Alexander to be an unsociable, self-centered, and cynical person. He played chess constantly, pondered on moves in correspondence games, and solved problems.
First Results
Alekhine's first remarkable achievement was a draw in a game against Harry Pillsbury at the grandmaster's simultaneous exhibition. The event left quite an impression on Alexander.
But he didn't stop there. In 1905-1906, Alekhine wins a correspondence tournament put together by a famous Russian chess magazine 64.
Over the next few years, Alexander continues to improve. He wins an amateur competition in 1908. Takes 4-5 place at the international tournament in Düsseldorf. Defeats renowned chess players Blumenfeld and Bardeleben. Wins the Russian national amateur tournament, receiving the title of "maestro".
From 1913-1914, Alekhine shares a victory with Nimtsovich at the Russian national Masters' Tournament. He also became the third top player at the St. Petersburg international tournament, also in 1914. He only lost twice, both times to Emanuel Lasker who was the champion at that point in time.
Over the following 6 years, Alekhine continued to partake in tournaments, managing extraordinary numbers of simultaneous games. He didn't exactly welcome the revolution with open arms: it stripped him of his noble title and all the honors that it entailed. However, Alexander was still not in a hurry to leave. He continued to participate in competitions and exhibitions. In 1920, he wins the Russian national Chess Olympiad, which is considered the first Soviet Russian championship.
World Champion
The next logical milestone for Alekhine was to fight Capablanca for the World Champions' title. The latter stated that he would only agree to play if the adversary raised an entrance fee of 10 thousand dollars. Alekhine, couldn't even begin to imagine where to get this sum. Fortunately, he received financial and organizational assistance from the government of Argentina. The event finally took place in 1927.
Alekhine has never defeated Capablanca before. They played a total of 34 games. When the time came for the final postponed game, the score being 5-3 (no draws), Capablanca didn't show. He merely sent Alekhine a letter, congratulating the opponent on his victory. As the legend goes, the audience carried the new champion back to the hotel.
Afterward, Alekhine continued to take part in various tournaments. His successful performance at the 1930 Sanremo tournament deserves special mention. Alekhine managed to win 13 out of 15 games against an impressive roster of competitors. 2 ended in a tie. He scored 3 points higher than the closest competitor. No one has ever won tournaments with such confidence before.
In the 1930s, Alekhine got addicted to alcohol. As a result, his performance got noticeably worse, damaging both his skill and focus.
The consequences manifested themselves at the 1935 championship. Alekhine faced Max Euwe who was a clear outsider in that game. Alexander started out confidently enough by winning the first, second, and fourth games. However, he then started to make mistakes and lost to Euwe 9-8 with 13 draws.
Evidently, the defeat stung and restored the champion's resolve. Alekhine stopped drinking, pulled himself together, and began training with determination to reclaim his title in a 1937's rematch. And he was successful. He achieved a swift victory with a score of 10-4 and took the crown back.
During the war, Alekhine ended up living in Spain, in a rather poor financial situation. He barely participated in tournaments. However, he gave private lessons to the future champion of Spain, Arturo Pomar.
The Invincible Alexander Alekhine
He died in 1946, shortly before the scheduled match against Mikhail Botvinnik. He was found dead in the hotel room he was renting at the time.
Alexander Alekhine was a true chess genius, the first Russian person to become a World Champion. The only champion who died undefeated.