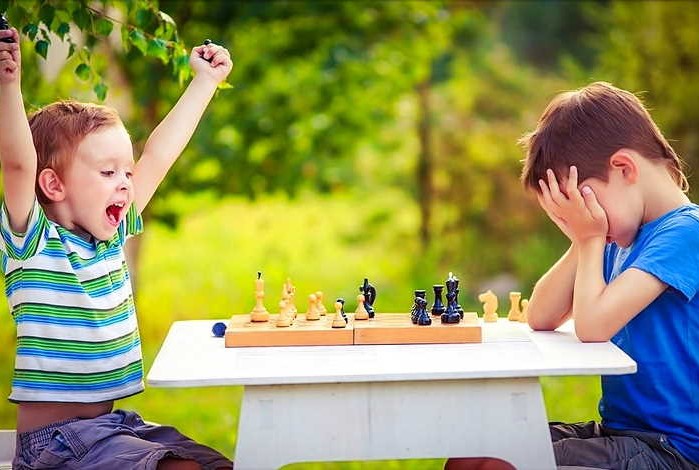 Scholar's Mate
Many people have heard the word combination "scholar's mate", even if they've never played chess before. Although they might guess its meaning, very few of them know how it works on the board. Let's have a look at how to win the match in just 4 moves.
Before we dive into the mechanics, we'd like to shed some light on the phrase's origins. First of all, entry-level players try to nail down the victory in 4 moves. That's their favorite strategy in the arsenal. Secondly, this checkmate is usually possible only with inexperienced players. They just don't have enough knowledge to avoid this simple trap.
However, there is an exception if we recall an American Grandmaster with Japanese roots. One of the strongest players of our time, Hikaru Nakamura, used scholar's mates against his opponents. Especially at the dawn of his career.
How to perform the scholar's mate
The match opens with White sending their e2-pawn 2 cells forward (1.e4). This frees the diagonals for the queen and light-squared bishop. They're the key pieces to participate in the trap.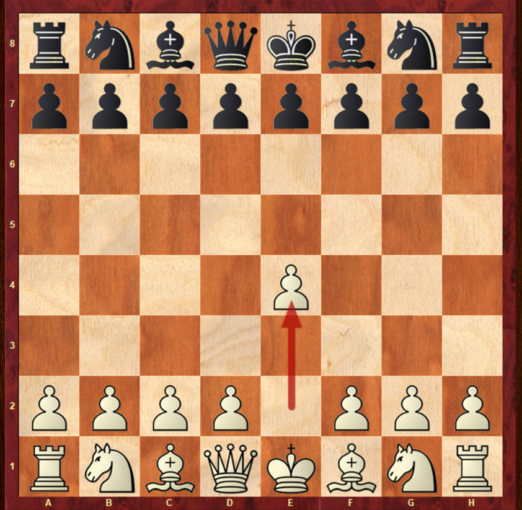 Black knows that the beginning of the round is always a struggle for center domination. So, your opponent will most likely mirror your move. Their e7-pawn will jump two cells forward (1…e5).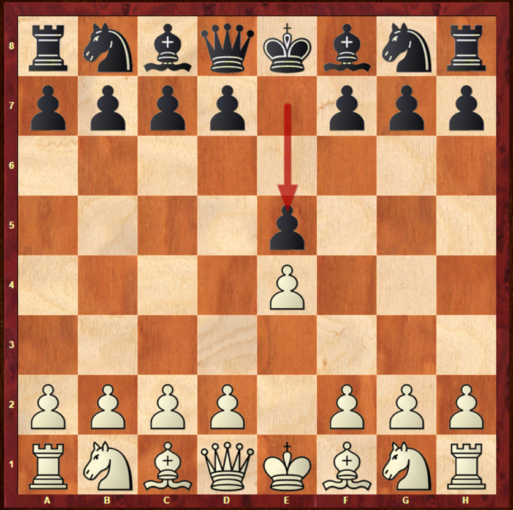 Then a white queen goes all the way to the edge of the board (Qh5). This creates a threat for a black e5-pawn. If Black does nothing, you'll take it without any sacrifices from your side.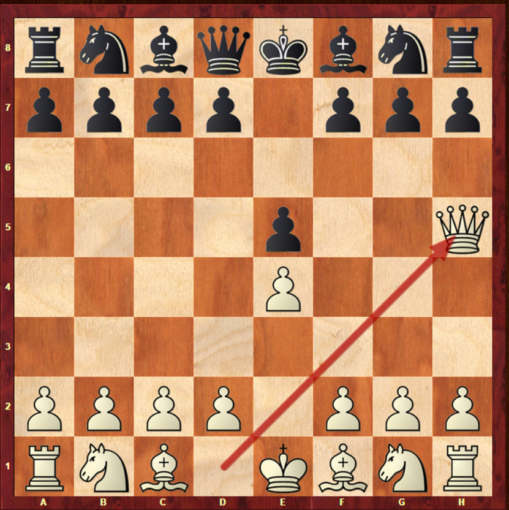 By the way, Black may want to threaten your queen to scare it away. They'll probably move a g7-pawn one cell forward which will only benefit you. Instead of retreating, attack the central piece on e5. It'll be a double strike: a check and a threat for an h8-rook. Black has to protect the main piece. But you can still safely eat the rook, the second-strongest piece on the board! And this is just in 3 moves. Winning would not be a problem after that.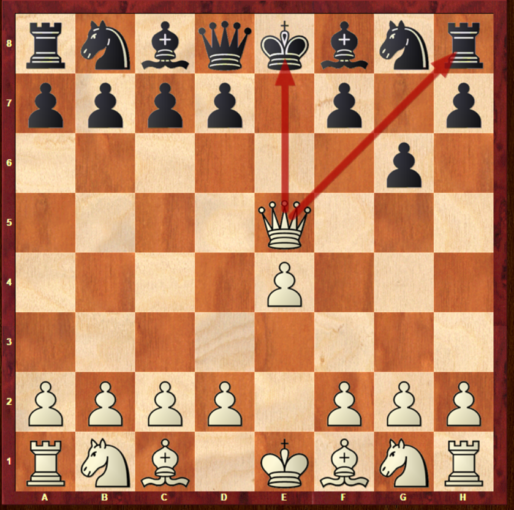 But what if Black opted for a different strategy, sending their b8-knight to c6? This will back up the central pawn. If you decide to eat it, you'll lose your queen. Instead, place your f1-bishop to c4, attacking the weakest f7-pawn. The king could have protected it, but the enemy's main piece is in danger…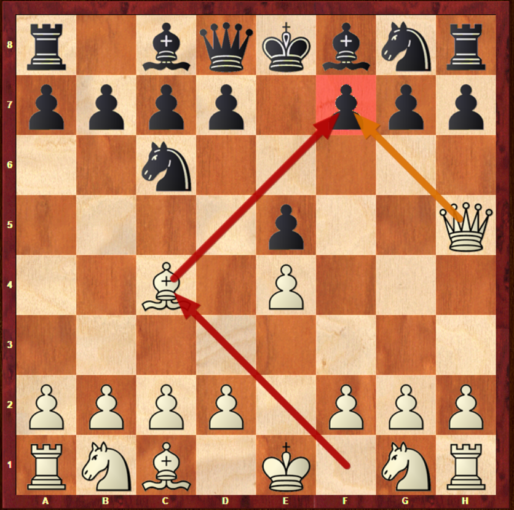 Black knows that the opening usually starts with light pieces, i.e. bishop and knight. A queen can worsen the tempo, which often leads to precious time being lost. That's why Black used a knight, creating a threat to attack the queen. But they overlooked mate, allowing White to win in 4 moves (Qh5xf7)! The king cannot eat the queen because it is backed up by the bishop. And no other black piece can do anything to divert the attack and protect the monarch.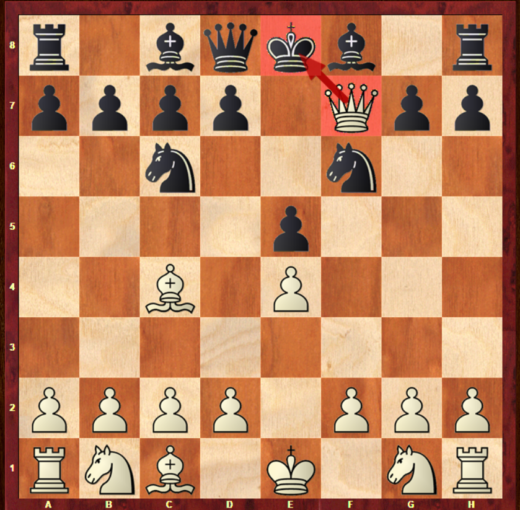 Many chess players overlook this simple scholar's mate at the beginning of their chess career. So, remember it to use against your opponents! First, go to the center with your pawn. Then send your queen to an active position, with a bishop backing up this most powerful piece. And finally, the queen strikes a final blow to the black king!
Check out our guide on how to save yourself from the scholar's mate.
Keep on playing chess!