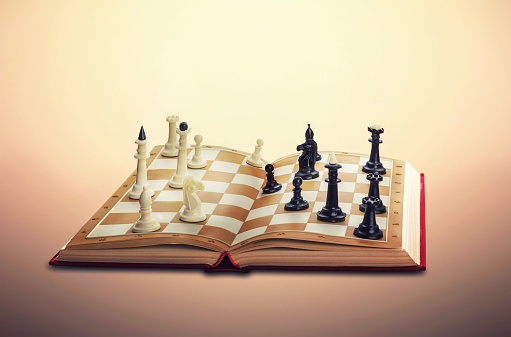 Best Chess Books
A systematic approach to chess and the underlying logic behind it isn't a particularly popular subject. However, those willing to delve deep into combinations and strategies could always use some assistance. Nothing beats practicing with a good teacher and reading specialized literature to develop the necessary skills. This article aims to highlight 7 best chess books by renowned grandmasters. They are especially useful to players with an Elo rating of 2200 and below.
From Small to Large – Vladimir Zak
This book is indispensable for parents and coaches. The author makes a point of demonstrating the most effective methods of studying chess secrets. Zak was a prolific Soviet coach who trained Korchnoy, Spassky, Yuneev and other legends. From Small to Large is his attempt to formulate the optimal approach to learning chess.
Introduction to Chess Openings – Boris Vainshtein
Another commendable entry that could spark a person's interest in chess. Vainshtein looks at favorable opening moves, teaches how to set and avoid traps. He has an accessible style, gives simple examples, and a sense of humor. Introduction to Chess Openings is an outstanding mine of information on effective chess moves.
My System – Aron Nimzowitsch
Nimzowitsch became a legendary grandmaster in the first half of the 20th century. He practically invented the language and the thought process used by several generations of professionals. His revolutionary approach completely transformed the conventional views on game tactics. Chess as a whole has changed significantly since 1925 when the book was first published. Nevertheless, it's a fascinating insight into the minds of both the author and his contemporaries.
Secrets of Modern Chess Strategy: Advances since Nimzowitsch – John Watson
The writer analyzes Nimzowitsch's ideas (overprotection, prophylaxis, etc.) and how they've evolved since the 1920s. He then outlines multiple ways for modern players to adopt them. The book is over 20 years old. But it still remains a solid choice for those looking for a exhaustive chess textbook.
How to Reassess Your Chess: Chess Mastery Through Chess Imbalances – Jeremy Silman
The writer outlines the fundamental concepts of positional play. This book is a breakdown of his signature approach. It goes into imbalances, King safety, pawn structures, initiative and its role, etc. The theoretical knowledge is accompanied by numerous examples that help process the information and memorize new patterns.
Mastering Chess Strategy – Johan Hellsten
This textbook offers several hundred exercises for honing the skills of positional play. Learn all about exploiting the opponent's weaknesses, prophylactic ideas, and more. Hellsten's writing style is simple, and the examples are informative and memorable.
Bobby Fischer Teaches Chess – Bobby Fischer, Stuart Margulies, Don Mosenfelder
A wonderful alternative for beginners. It was first published in 1966 and has become one of the most popular textbooks. Bobby Fischer himself contributed to the writing process. So there is plenty of good advice for newcomers to take away.
Study for Greatness!
Learning never ends, no matter the player's caliber. Read these best chess books and improve in no time. Master new combinations and interesting moves, alone or in a chess club. Play against friends and neighbors or advanced pros in heated tournaments. This hobby is incredibly mentally stimulating and beneficial for both memory and logical thinking.
Witness a battle of great minds to get inspired and make swift progress. In this video the 13th World Champion Garry Kasparov launches a brilliant attack against a US Champion Fabiano Caruana. The game took place in 2016, at the US Chess Championship.