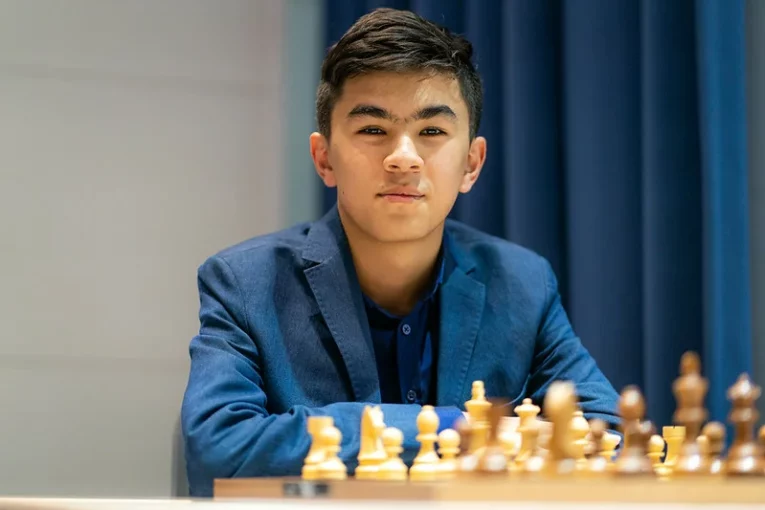 Chess Prodigies – Future Champions
Throughout history, there have been many young chess prodigies slated to become world champions. However, they haven't always been able to accomplish that life goal. In some cases, the child decided to explore educational and professional prospects (Samuel Reshevsky). It's also common for a chess player to start struggling upon entering the elite level. This is what happened to the Chinese player Wei Yi. At 16, he reached the rating of 2700. But since then, he hasn't been able to climb to the top. He is currently 22, and the situation is unlikely to change.
It's always interesting to theorize who could become the next world champion. Especially now that Magnus Carlsen has dominated the sport for over a decade.
This article aims to shine the spotlight on several chess players who have a chance at winning the champion's title in the future. The rating will not feature Alireza Firouzja, who has already reached an elite rating of 2800. Instead, let's focus on those who are yet to join the leagues of the greats.
Rameshbabu Praggnanandhaa (born 10 August 2005), 67th in the world rankings (2675)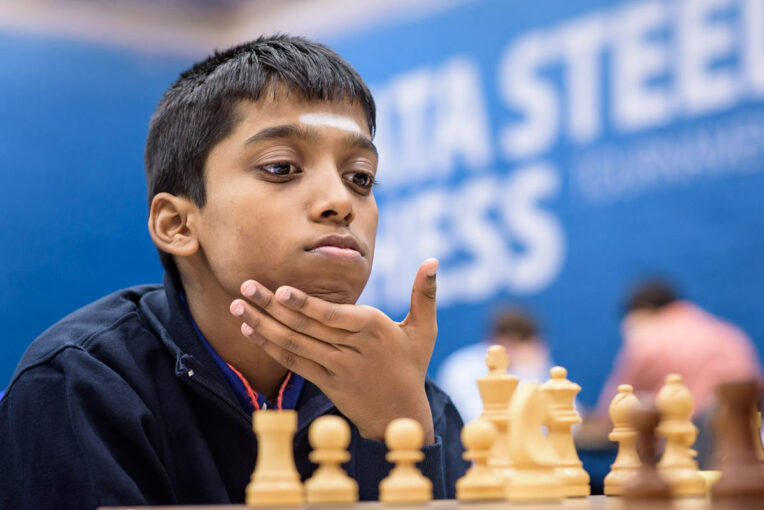 This Indian young man with a difficult-to-pronounce name became a grandmaster at 12 (the 5th youngest in history). Since childhood, he won various world championships for kids under 8, 10, and 18 years old. 
At 13, he won first place at the 2019 Chess Open in Denmark. Pragg is a fairly famous player who participates in Magnus Carlsen's online tournaments. The world champion himself has already been bested by the Indian in several face-to-face matches.
At 17 years old, he has achieved a rating of 2675 and is currently pushing towards 2700. Perhaps, the highest praise he has ever received came from Vladimir Kramnik. The former world champion considers the Indian player capable of achieving that same title!
Vincent Keymer (born 15 November 2004), 44th in the world rankings (2692)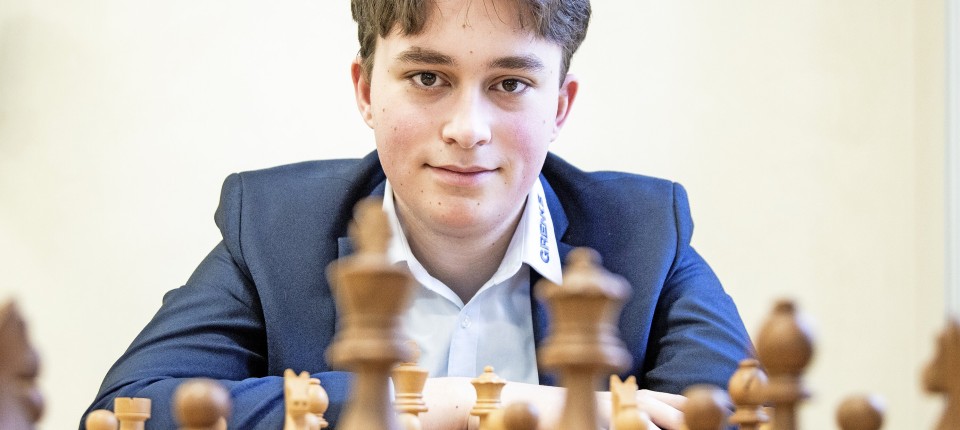 The only European player in this overview. In 2018, one of the strongest chess prodigies won the prestigious Grenke Chess Open tournament in Karlsruhe. In September 2021, he took second place at the European Individual Championship in Reykjavik. At 17, he is already the strongest grandmaster in the notoriously capable German national team. Moreover, he has been training with the Hungarian maestro Peter Leko for several years. With such a great coach, he has every chance of competing for the world champion's title!
Nodirbek Abdusattorov (born 18 September 2004) 30th in the world rankings (2713)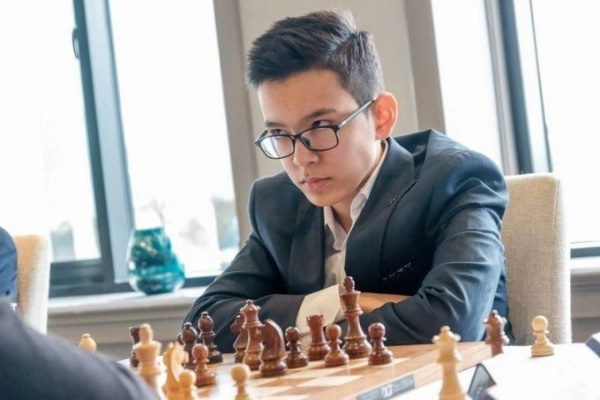 Perhaps, the most decorated chess player on this list. In 2012, Nodirbek became the world champion in his age bracket (under-8). At 9, he was able to beat two renowned GMs at once: Rustam Khusnutdinov and Andrey Zhigalko. Now that is talent!
In October 2017 he became a grandmaster himself. This makes him the sixth fastest in history to reach the highest title in chess.
At the end of 2021, the Uzbek player made himself a New Year's gift. He became the world rapid chess champion. In the course of the tournament, he outperformed Fabiano Caruana, Boris Gelfand, Levon Aronian, Magnus Carlsen, and Ian Nepomniachtchi (on a tiebreak)! An impressive roster for Nodirbek to have bested! Defeating such titans even once in a lifetime is a nearly impossible achievement. Not to mention doing so in a single competition! However, the greatest breakthrough (so far) for Abdusattorov (national team's top-board player) and the whole of Uzbekistan occurred in August. The young talented chess prodigies triumphantly won first place at the Chess Olympiad without losing a single battle!
Arjun Erigaisi (born 3 September 2003) 24th in the world rankings (2724)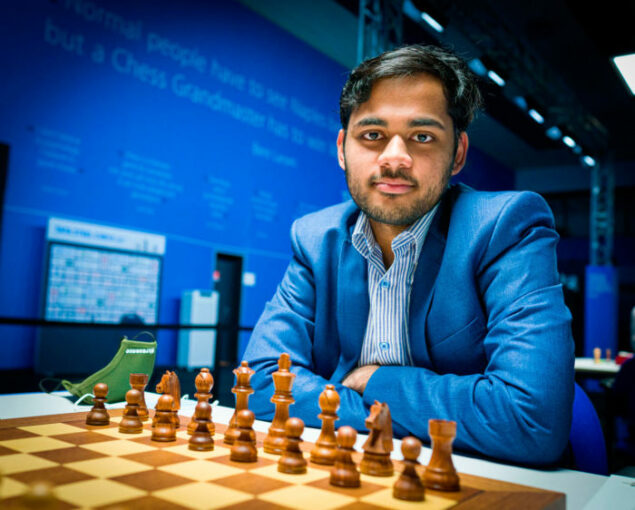 This Indian maestro became a grandmaster at 14, which makes him the 33d youngest player to earn this title. In 2018, Arjun won third place at the Indian National Blitz Chess Championship. Considering the number of young talents in the region, this is a successful result. Erigaisi was one spot away from getting a bronze medal at the Chennai Olympiad. Still, the summer wasn't a complete disappointment. At the end of August, Arjun secured a confident victory at the competition in Abu Dhabi. He was able to beat Wang Hao, a 2020/2021 Yekaterinburg Candidates Tournament participant, scoring 7.5/9.
Be sure to watch the Aronian vs Erigisi 2021 World Blitz Chess Championship match in Warsaw on YouTube. A spectacular game!
Dommaraju Gukesh (born 29 May 2006) 23d in the world rankings (2725)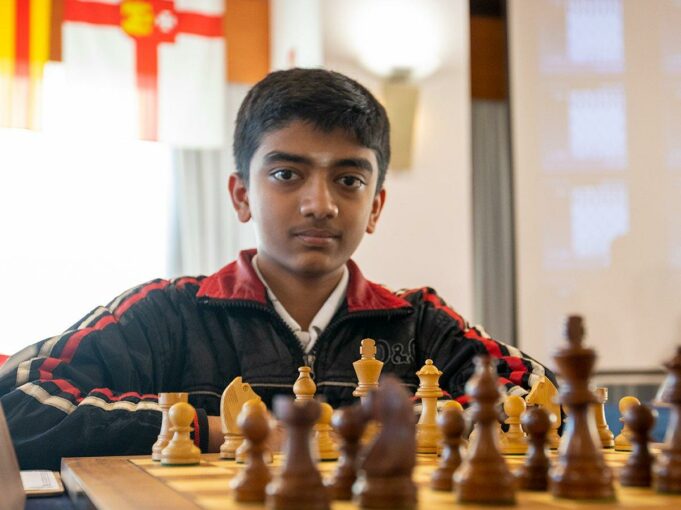 The youngest person in this rating is also from India, the incontestable chess talent factory. Although Gukesh started out at 7, in just one year he became the champion of Asia under 9 years old!
At 11, the boy genius earned the international master's title. Dommaraju became a grandmaster at 12, which makes him the third youngest in history! Prior to that, he managed to win 5 gold medals at the Asia Chess Championship under 12. Specifically, for the classical, blitz, and rapid chess rounds, as well as blitz and rapid chess team-total. In 2018 Gukesh won first place at the World Championship under 12 years old.
He always performs well at open tournaments. For example, in 2020, the young Indian won the Cannes Open with a score of 7.5 out of 9 without losing once.
Gukesh also achieved impressive results at the Chennai Olympiad (his birthplace) where he played the first board for the India-2 team. He scored 9 out of 11 overall, having reached a spectacular 8/8 at one point, and defeated Shirov, Sargsyan, and Caruana in the process. Receiving a gold medal for individual performance was a nice bonus. Obviously, the team total is the most important indicator in team-based competitions. In this regard, the group also did well and won third place!
Time is on Gukesh's side: he is the youngest person to secure a spot in the world's top 50.
Chess prodigies – future champions
Evidently, a large portion of young talents comes from India. Recently, numerous records for achieving the grandmaster's title have been broken. Indian players are at the forefront of this trend.
Alireza Firouzja is no longer alone: other young and ambitious chess players are catching up. As for Magnus Carlsen, he evidently possesses psychic abilities. Half a year ago, he stated that he's grown bored with playing against his peers. He eagerly awaited an infusion of fresh blood among the elite, and his wish came true!
This article hasn't even mentioned Nihal Sarin from India, Javokhir Sindarov from Uzbekistan, Neimann from the USA! The world of chess is about to change drastically in the next few years. Young chess prodigies will attempt to overthrow the current favorites!