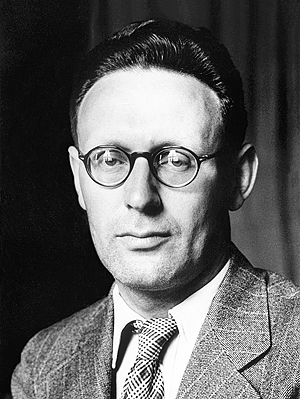 Mikhail Botvinnik – Biography
Mikhail Botvinnik was a Soviet chess player, renowned grandmaster, the 6th Chess World Champion, and a Doctor of Engineering.
He was born on August 4, 1911, in a family of dentists. Got into chess at a relatively late age of 12. From that moment on, he began to show intense interest in the sport. He learned to play mostly from books and competed in his first tournaments.
First Achievements
By 1924, Mikhail Botvinnik became a famous player in the Leningrad chess community. In 1925, he defeated Capablanca at the champion's simul. In 1926, he ranks 2nd-3rd at the championship in Leningrad. These and other achievements allowed him to participate in the 1927 USSR Championship, where he ranked 5th-6th.
Botvinnik keeps improving as he grows older. In the early 1930s, he becomes the top player at the Leningrad tournament. In 1931, he wins the USSR Championship. And he defends the title in 1933.
Mikhail also devotes a lot of his attention to studying. He graduates from the University, receives a degree in electrical engineering, and enters a postgraduate program.
In 1933, he faces the strongest Czech chess player, Flohr. The battle attracted a lot of attention from journalists and the public. Mikhail Botvinnik lost the first half of the match. However, he was able to recover after the halfway point, ultimately drawing a tie.
Major Accomplishments
In 1936, Botvinnik takes 1st-2nd place at the Nottingham tournament, outperforming Alekhine, Euwe, and Lasker. Since the 1930s, Botvinnik remained the strongest Soviet chess player for 2 decades.
In the years of WWII, he worked as an electrical engineer in Perm. During that time, he continues to participate in tournaments, winning the Moscow Championship, and the Sverdlovsk Masters' Tournament.
By the mid-1940s, Botvinnik was the only person deserving of a championship match against Alekhine. Unfortunately, Alekhine passed away before that could happen.
World Champion
FIDE had to organize a match tournament to determine the new champion. The event took place in 1948. Botvinnik competed against Reshevsky (Poland), Euwe (Netherlands), as well as his compatriots Smyslov and Keres (Estonian SSR). In the end, Mikhail secured a confident victory. He outperformed the closest competitor, Smyslov by 3 points (Botvinnik's 14 points against Smyslov's 11). It was a well-deserved, albeit not entirely unexpected, triumph.
He was able to hold his ground in battles against Bronstein (1951), and Smyslov (1954). But in 1957, Botvinnik finally conceded his position to Smyslov with a score of 12.5-9.5. However, Botvinnik wasn't going to part with his crown that easily. And just a year after the frustrating defeat, he was able to make up the lost ground and pick up the champion's mantle once more.
A similar situation occurred two years later when Mikhail suffered a defeat by young Tal in 1960. And like before, the unyielding Botvinnik soon regained his former status, becoming the titleholder for the third time in his career.
Mikhail Botvinnik was finally knocked off his pedestal in 1963. He was playing against Tigran Petrosian, a chess prodigy, and the victor of the Candidates' Tournament. The match ended with a score of 12.5 to 9.5 in favor of the challenger.
Final Years
At the dawn of his life, Botvinnik continued to participate in competitions and founded a chess school that would eventually become the best establishment of its kind. He also never abandoned his scientific pursuits.
The grandmaster passed away at 83 in Moscow from pancreatic cancer.
Mikhail Botvinnik was a World Champion, and the only person who managed to earn that title thrice in his lifetime. He was unanimously regarded as the Patriarch of chess by Soviet and then Russian players.