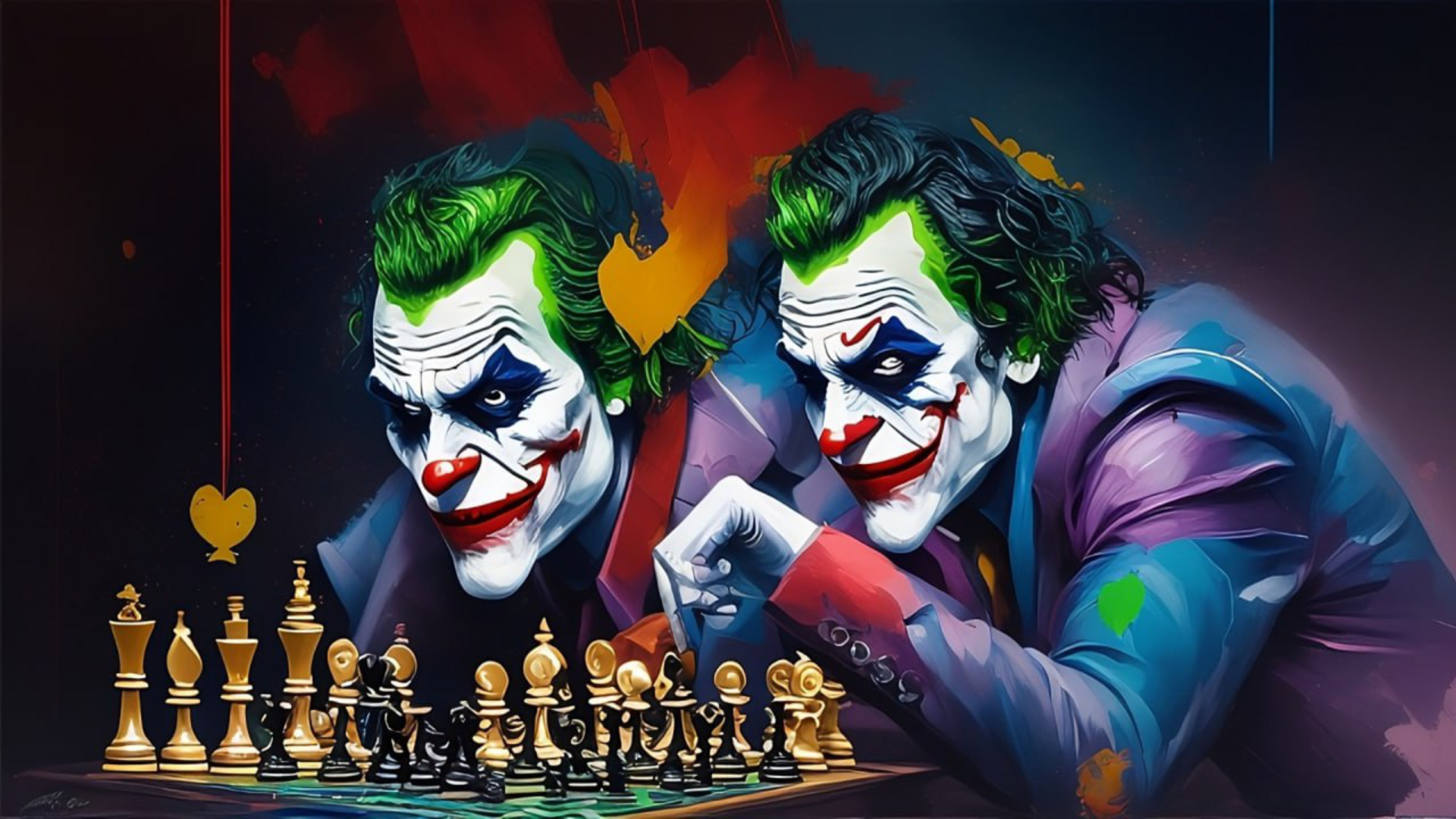 Joker's Chessboard of Deception Wallpaper in Full HD for Your Desktop
This Joker's chessboard of deception-themed wallpaper features a deceptive and sneaky design on a dark background, perfect for adding a sense of mystery and intrigue to your desktop. The Joker's game of chess reflects his ability to manipulate and deceive, adding a sense of cunning and strategy to your screen.
The high definition quality of the wallpaper ensures that every detail is crisp and clear, allowing you to fully appreciate the artistry of the image.