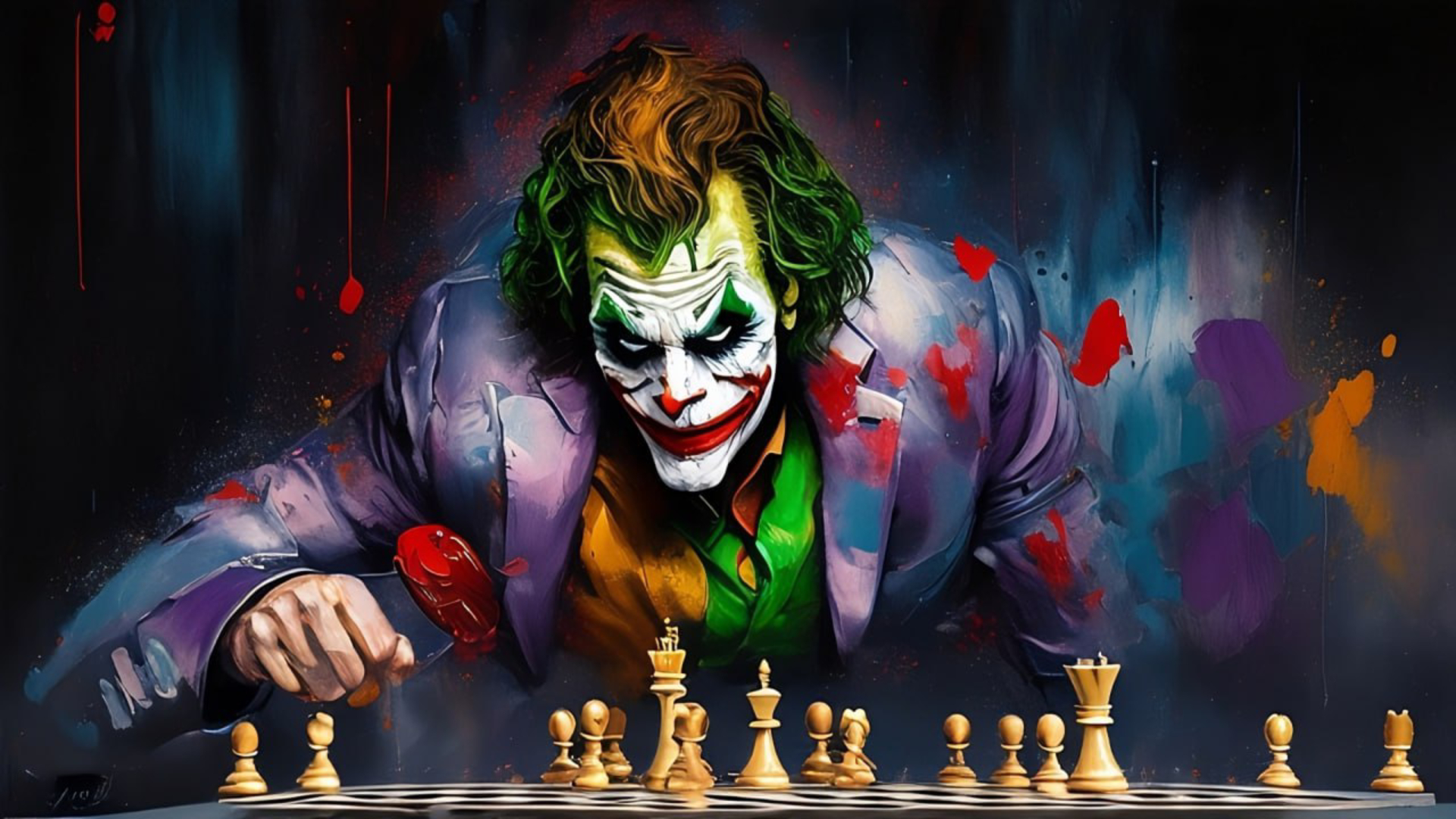 Joker's Chessboard of Power Wallpaper in Full HD for Your Desktop
This Joker's chessboard of power-themed wallpaper features a grand and imposing design on a dark background, perfect for adding a sense of authority and dominance to your desktop. The Joker's game of chess reflects his thirst for power and control, adding a sense of ambition.
The high definition quality of the wallpaper ensures that every detail is crisp and clear, allowing you to fully appreciate the artistry of the image.